About
ORGANIC * ETHICAL * SACRED * LUXURY
 

Create moments of magic in your day and nurture your mind body and spirit with Sacred Ceremony 
Alyssum Alchemy's range of Intentional Aromatherapy , Botanical Perfumes and Sacred Skincare® is truly unique and made with the utmost integrity and purity of intention.  Harnessing the healing powers of aromatherapy, herbal solar infusions, gem and flower essences, crystals and high frequency light and sound activations.
Sourcing high quality, ethical and organic ingredients, the Alyssum Alchemy range is 100% natural, palm free, and animal cruelty free.  Every ingredient has been carefully selected and meticulously researched.  My formulas draw on modern science, as well as ancient wisdom and traditional remedies. 
Each product celebrates the vitality of the Australian bush by featuring organic and wild crafted potent native botanicals, infused with locally sourced crystals and is hand blended in micro batches in Mount Pleasant on the NSW South Coast, Australia with love.
Every bottle is an invitation to step into your own sacred space within. These high vibrational elixirs are designed to conveniently and effectively support you physically, emotionally and energetically.  They are beautifully fragrant reminders to be mindful and to live consciously.  



YOUR SACRED DAILY RITUAL ®  
Alyssum Alchemy is honoured to acknowledge the Traditional Custodians of all of the lands on which my ingredients have grown (both near and far), as well as in particular the land of the Wodi Wodi people or the Dharawal where my home studio is situated. I pay my respects to Aboriginal Elders past, present and emerging who are the vessels of knowledge and sharers of wisdom.  Tradition tells the Wodi Wodi people arrived to the region in canoes, entering the area through the mouth of Lake Illawarra.  They brought with them dharawal, also known as the cabbage palm, a plant from the North which provided fronds for weaving, shelter as well as food.  It feels particularly special for me to live and work in a street named after this sacred plant (Cabbage Tree Lane).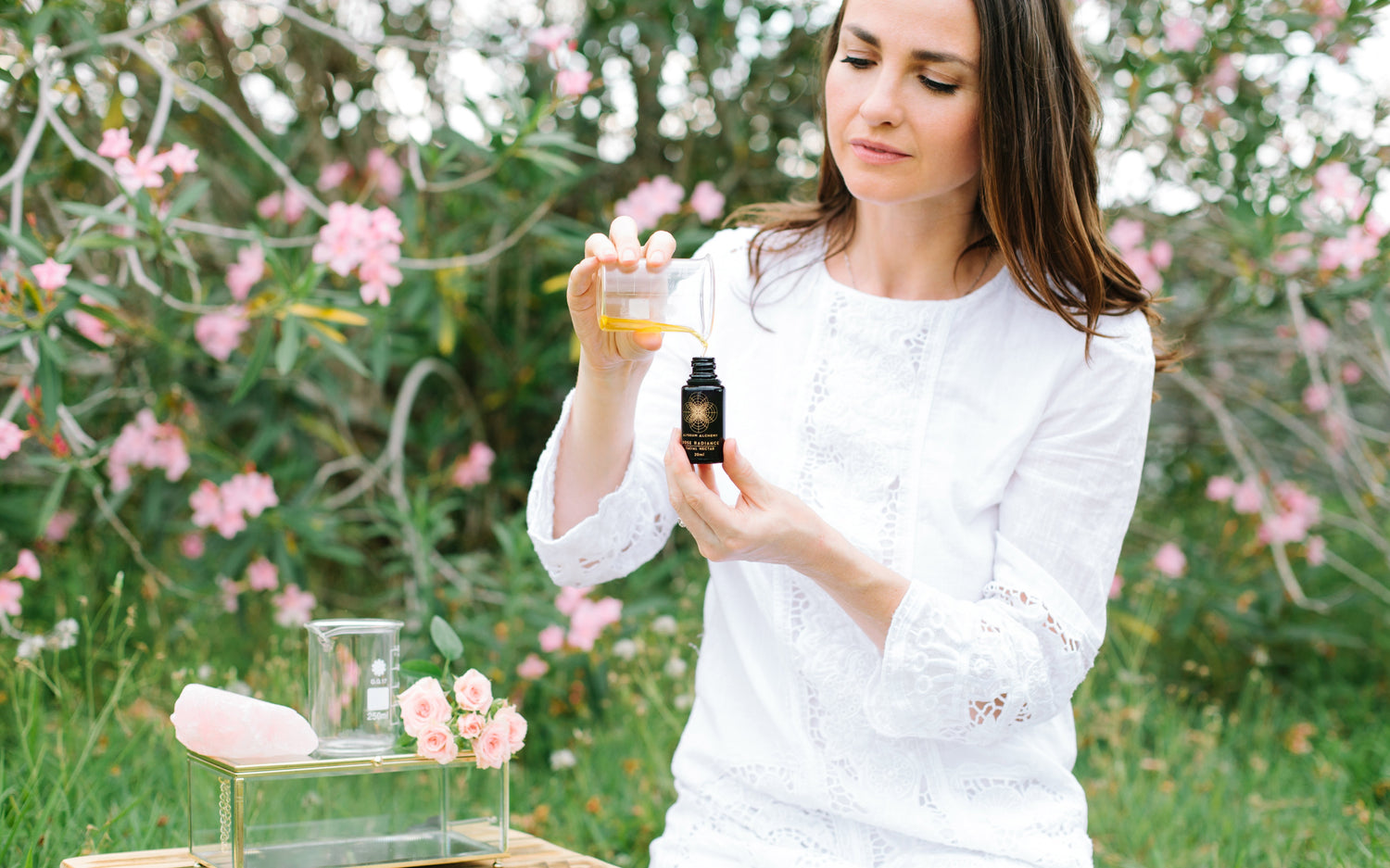 Customised Creations
Book a personal consultation and have a bespoke botanical perfume or skin care product blended exclusively for you!
Enquire Here