Alyssum Alchemy
Regular price
Sale price
$41.00 USD
Unit price
per
Sale
Sold out
Green Edit Awards Winner 2020 - Best Perfume
Beauty Shortlist Wellbeing Awards Winner 2019 
Best Aromatherapy Product - Beauty
"I align myself with my highest vision and pathway forward"
A truly unique crystal infused 100% natural perfume oil lovingly crafted with organic botanicals, select Australian crystals and specific cosmic alignments.   
Aspects: Citrus, floral, sweet, balsamic with a lingering sweet woody dry down. 
Organic jojoba oil has been solar infused with organic vanilla beans to form the nourishing and sweet smelling base for this floral perfume. 
Heady florals of Rose, Jasmine and Lavender are balanced with uplifting notes of lemon and sweet orange, while balsamic notes of vanilla, Frankincense and woody Australian Sandalwood create a lingering natural scent for the modern day Goddess.  
Avoid during pregnancy. Avoid contact with broken skin or eyes.  If irritation occurs discontinue use. Do not ingest. 
Handcrafted in Australian with love. 100% Natural. Vegan. Palm Free. Cruelty Free.
Share
Ingredients

Ingredients: 

vanilla planifolia (vanilla) bean* infused simmondsia chinensis (jojoba) oil*, essential oils of boswellia rivae (frankincense) resin*, citrus aurantium dulcis (sweet orange) peel*, jasmine grandiflorum (jasmine) absolute, citrus limon (lemon)*, lavandula angustifolia (lavender)*, santalum spicatum (Australian sandalwood)*, rosa centifolia (rose) absolute, gem & flower essences.

*Certifed organic.
How to Use

Apply to your pulse points (wrists and behind your ear lobes) as you would a regular perfume, but with devotion and reverence for yourself.

You may also wish to anoint your heart space as a heart opening self love practise.

Use as part of your self care routine, not only as a beautiful perfume, but as a powerful energetic tool to support you in staying in alignment with your highest path and deepest desires.

Use as an energetic support tool during meditation, any kind of embodiment work, when feeling heavy emotions around the heart or when wanting to call in more joy and expansion.   
Features and Benefits

Seven essential oils and seven mindfully sourced Australian crystals have been chosen to represent the 7 major chakras

Activated at specific astrological phases and potent cosmic gateways to invite transformation and expansion.  Blessed with sacred Reiki symbols

A curation of select gem and flower essences have been added to support your alignment while feeling grounded and connected to source, inviting an increased awareness of the Divine.

The entire energetic body is activated, supporting a balanced and aligned chakra system while being fully present and 'held'

Gem and Flower Essences: tall bearded iris, Arctic moss, yucca, pink flannel flower, Chicago peace rose, Californian poppy, helichrysum, clear quartz, rutilated smoky quartz, rose quartz (crystal), amethyst, gold, citrine, pale blue star sapphire.

Base Chakra:

Australian sandalwood and Smoky Quartz ground and support you in feeling safe, grounded and unburdened by negativity. 

Sacral Chakra: 

Jasmine absolute and Ocean Kyanite support the emotional tides within, igniting creativity and passion. 

Solar Plexus: 

Lemon essential oil and untreated Citrine activate your solar plexus and support self worth, confidence and abundance.  

Heart Chakra: 

Rose Absolute and Rose Quartz open and activate the heart chakra to give and receive love in all its forms.  

Throat Chakra: 

Sweet Orange and Aquamarine invite you to speak your truth and express yourself in your own unique way.

Third Eye Chakra

Lavender and Amethyst ignite the third eye to new ways of perception and greater wisdom and insights. 

Crown Chakra

Frankincense and Apophyllite open your crown and raise your vibration to receive guidance, light and inspiration.  

 
View full details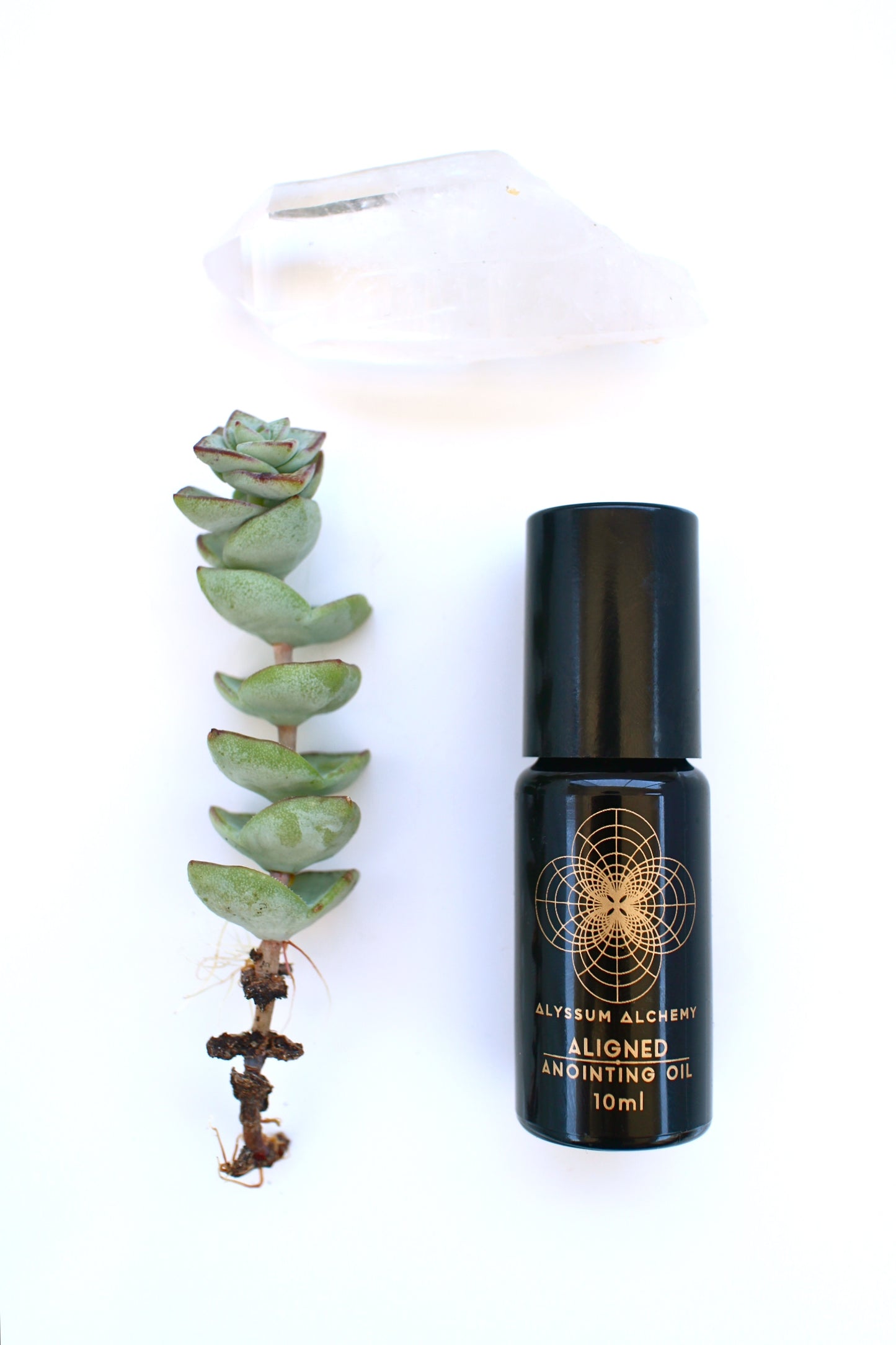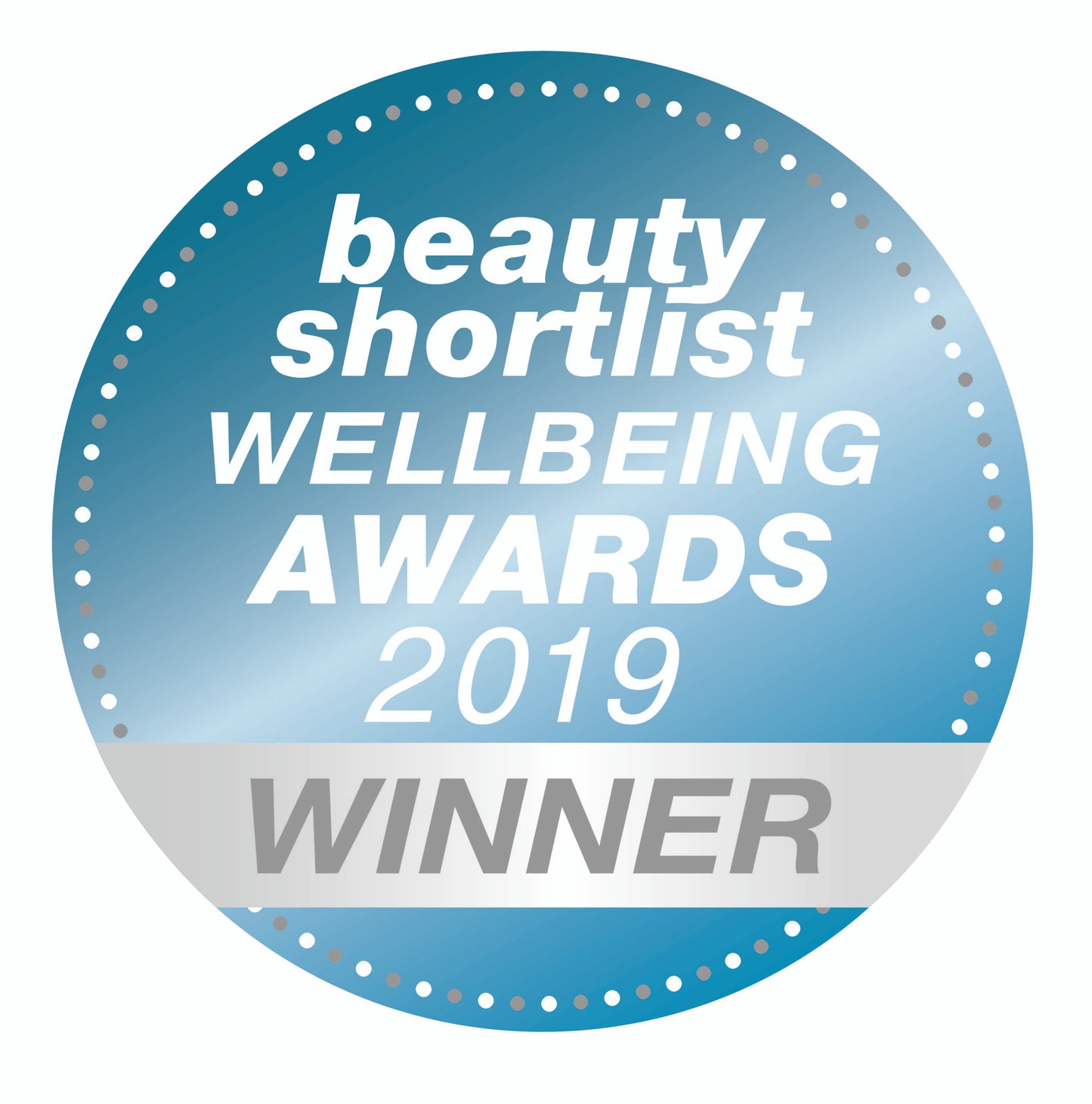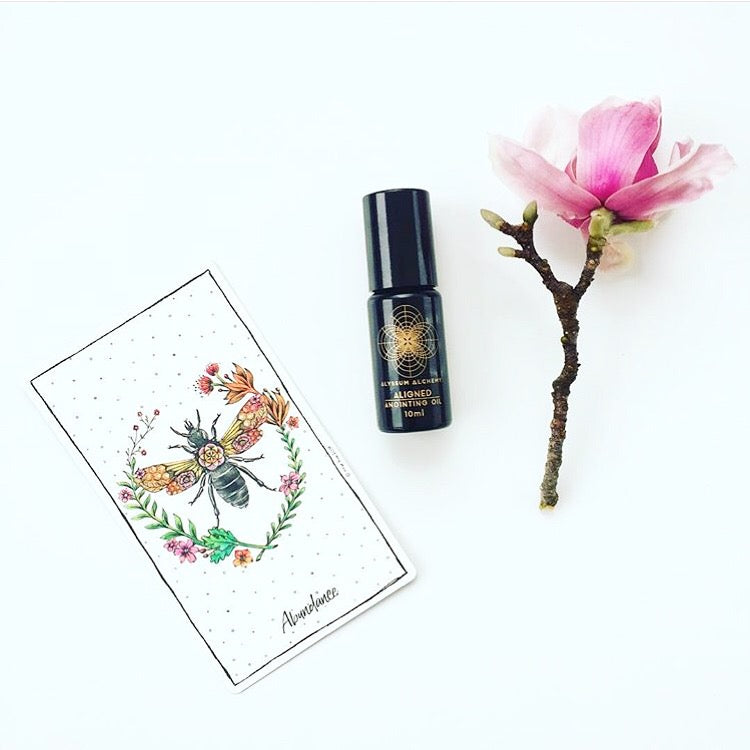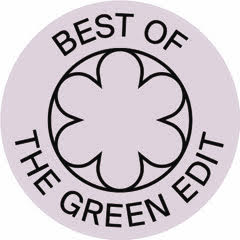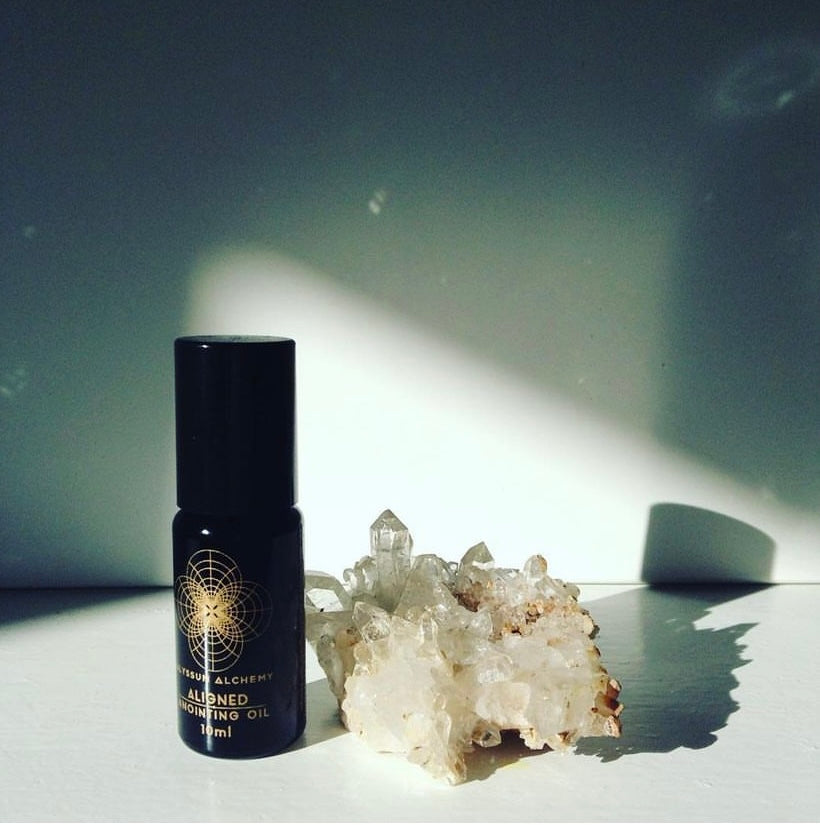 I Am Aligned
JASMINE * ROSE * SANDALWOOD
Call forward your deepest desires and highest pathway