Alyssum Alchemy
Regular price
Sale price
$28.00 USD
Unit price
per
Sale
Sold out
AWAKEN YOUR INTUITION
"I honour and protect my sacred body and personal space" 
A potent and powerful energy support tool and a divine smelling unisex natural botanical perfume.   
Featuring Australian Native Desert timbers of Blue Cypress, Buddha Wood and Australian sandalwood.  
Activate your Crown and Third Eye chakras with this completely plant based organic sacred atmospheric mist containing organic herbs, handcrafted tinctures, resins, crystals and woods used in ceremony and ritual since ancient times. 
Suspended in organic Australian Sandalwood water, Lemon and Australian Blue Cypress invite clarity while Buddha Wood and Australian Sandalwood calm an active mind.  Frankincense, Juniper Berry and Cedarwood have been traditionally used in space clearing ceremonies for centuries.  
Use during the day to set your energetic frequency, clear low vibrations and anchor a sense of embodied sovereignty.  
Also makes for a sensual and spicy natural cologne.  
Handcrafted in Australian with love. 100% Natural. Organic. Vegan. Palm Free. Cruelty Free.
Share
Ingredients

Ingredients: 

santalum spicatum hydrosol (Australian sandalwood)**, purified water, ethyl alcohol (from sugarcane)*, 100% natural fragrance (pure botanical extracts and essential oils from myrrh, lavender, rosemary, frankincense, juniper berry*, lemon peel*, Australian sandalwood**, patchouli *,  cinnamon bark*, Peru balsam, clary sage*, cedarwood*) Gem and flower Essences (purified water, energetic vibrations, brandy) of doryphora sassafras, helichrysum, platystace, yucca, Californian poppy, iris, angelsword, gold, lapis, amethyst, pale blue star sapphire, rutilated smoky quartz, and clear quartz 

 *Certified organic **Grown Organically but not certified
How to Use

Mist your aura, body or room to assist in creating Sacred Space

Ideal for meditation, yoga or space clearing

Wear as a subtle, high vibrational organic natural perfume

As an intentional self care tool this mist supports you in releasing dense energy and emotions and invites you to elevate your frequency as it activates higher consciousness and brings you into a state of presence snd calm.  
Features and Benefits

Infused with Australian Smoky Quartz and activated with high frequency light and sound.  

Enhanced with carefully selected Gem and Flower Essences to support you in your spiritual journey, trusting in the unfoldment of your divine path and connecting with your own inner wisdom:  doryphora sassafras, helichrysum, platysace, yucca, Californian poppy, iris, camellia, angelsword, gold, lapis, amethyst, pale blue star sapphire, rutilated smoky quartz, clear quartz

Housed in Swiss made Violet glass to protect and preserve the potency of the natural ingredients and energetic vibrations.
View full details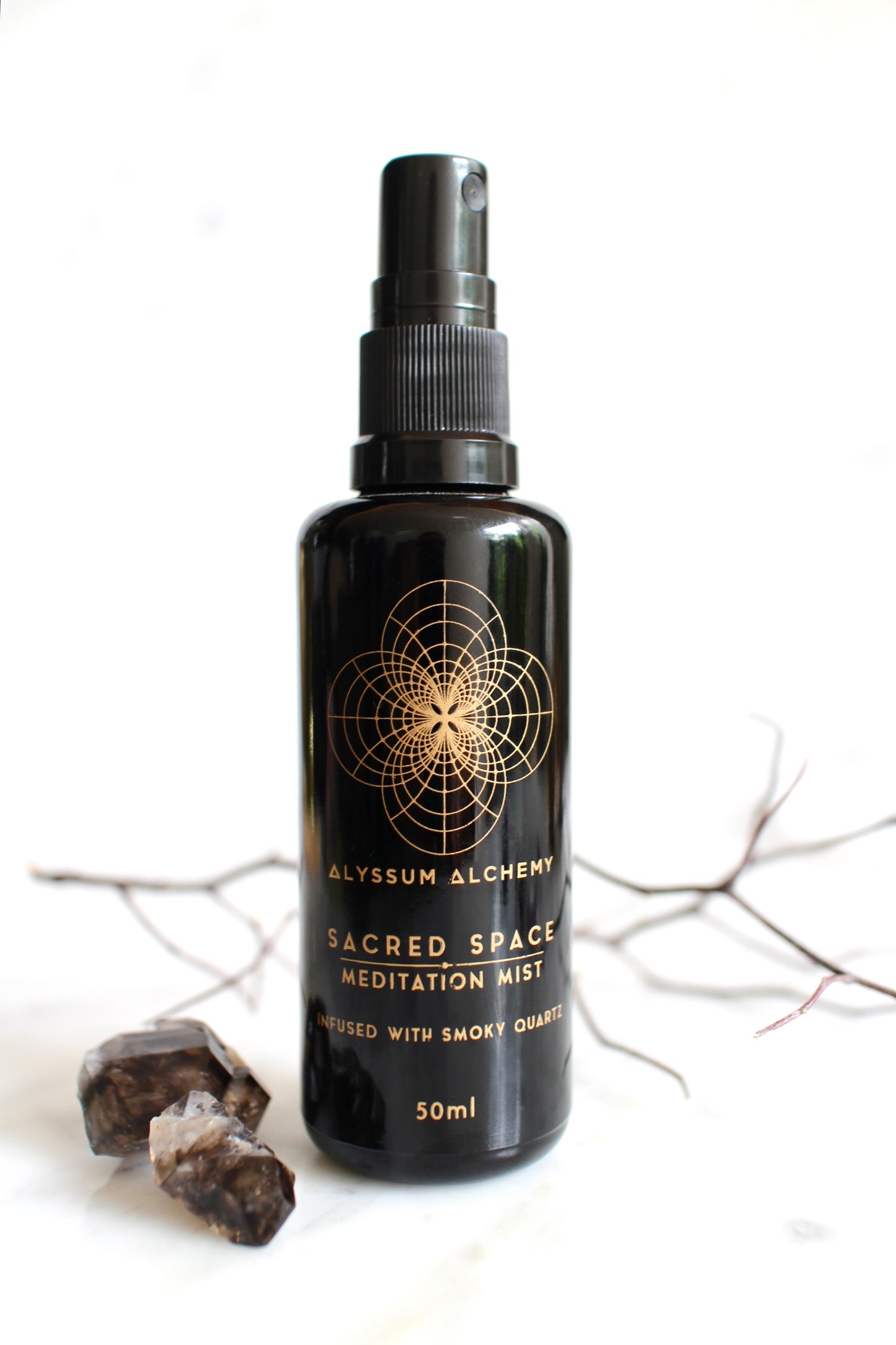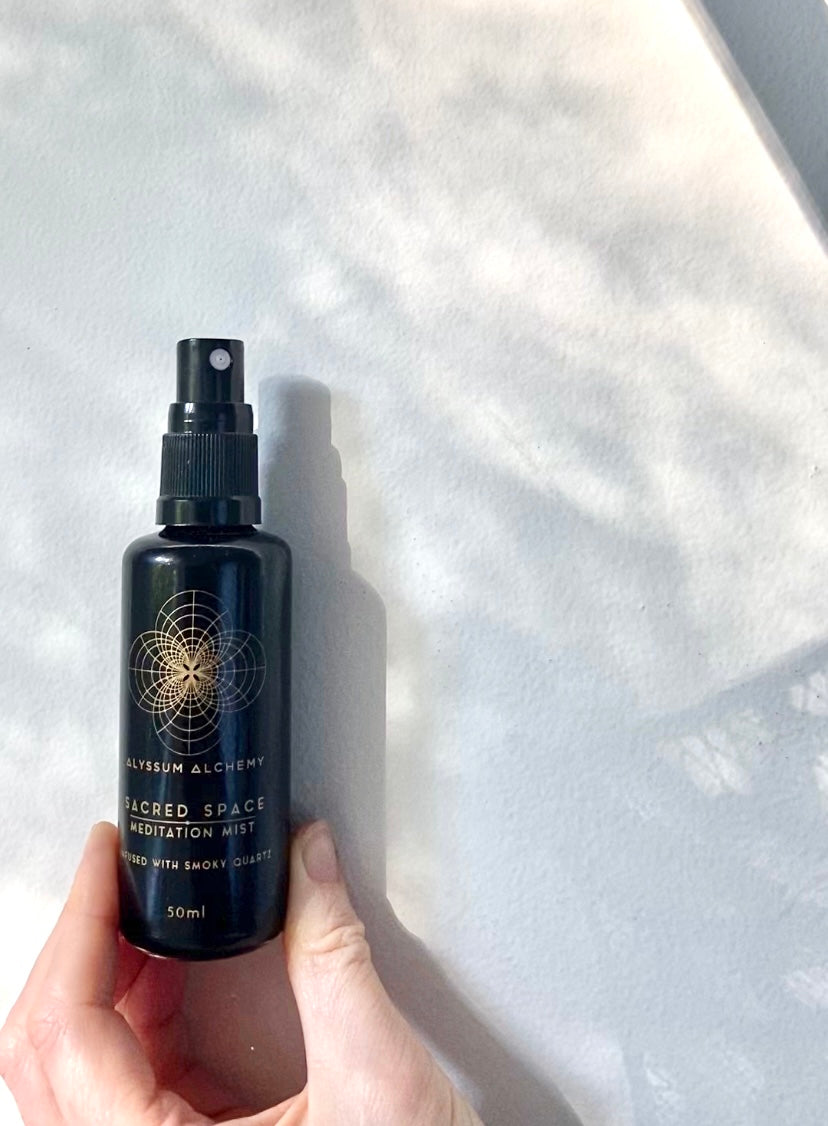 I Am Sacred
JUNIPER * LEMON * FRANKINCENSE
Trust in the unfoldment of your divine path and connect with your own inner wisdom: